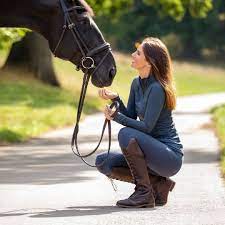 Riding Apparel: The Perfect Gear for Every Motorcycle Adventure
When it comes to motorcycling, safety should always be a top priority. One essential aspect of staying safe on the road is wearing the right riding apparel. Not only does it protect you from potential hazards, but it also enhances your comfort and style while out on your motorcycle adventures.
The world of riding apparel has come a long way, offering a wide range of options to suit every rider's needs and preferences. From helmets to jackets, pants to boots, there is gear available for every type of weather condition and riding style.
Let's start with the most crucial piece of riding gear – the helmet. A good quality helmet not only protects your head in case of an accident but also shields you from wind, debris, and extreme weather conditions. Look for helmets that meet safety standards and fit snugly on your head to ensure maximum protection.
Next up is the riding jacket. A well-designed motorcycle jacket not only adds a stylish touch to your overall look but also provides vital protection for your upper body. Look for jackets made from durable materials like leather or high-quality textiles that offer abrasion resistance and impact protection. Additionally, consider jackets with built-in ventilation systems or removable liners to adapt to different weather conditions.
When choosing pants for motorcycling, prioritize comfort and protection. Opt for pants made from sturdy materials that provide abrasion resistance in case of a fall or slide. Some pants even come with built-in knee and hip protectors for added safety. Look for options that offer a comfortable fit without restricting movement, ensuring you can ride with ease.
Don't forget about footwear! Proper riding boots are essential to protect your feet and ankles while providing stability on the bike. Look for boots with reinforced toe boxes, ankle support, and non-slip soles for optimal grip on footpegs and various surfaces.
Accessories such as gloves are often overlooked but play a crucial role in ensuring a safe and comfortable ride. Gloves provide protection for your hands, enhance grip, and shield against the elements. Look for gloves that offer a balance between durability, flexibility, and breathability.
Remember, riding apparel isn't just about safety – it's also about expressing your personal style. With numerous brands and designs available, you can find gear that reflects your personality while keeping you protected.
Before purchasing any riding apparel, ensure you try it on to check for proper fit and comfort. Ill-fitting gear can hinder movement and compromise safety. Take the time to research different brands and read reviews from fellow riders to make informed decisions.
Investing in high-quality riding apparel may seem like an additional expense, but it is an investment in your safety and enjoyment on the road. Remember, accidents can happen at any time, so being prepared with the right gear is crucial.
So, whether you're embarking on a long-distance tour or enjoying a weekend ride through scenic routes, make sure you're properly equipped with the right riding apparel. Stay safe, comfortable, and stylish as you embrace the thrilling world of motorcycling!
Essential Tips for Choosing and Wearing Riding Apparel
Always wear a helmet when riding to protect your head in the event of an accident.

Riding Apparel Tip: Protect Your Head with a Helmet
When it comes to riding motorcycles, safety should always be a rider's top priority. One of the most crucial pieces of riding apparel that should never be overlooked is the helmet. Wearing a helmet is not just a precautionary measure; it's a vital step in protecting your head in the event of an accident.
The human head is incredibly vulnerable, and even a minor collision or fall can have severe consequences. A helmet acts as your first line of defense, absorbing and distributing the force of impact to minimize potential injuries. It provides essential protection for your skull, brain, and face.
When choosing a helmet, it's important to consider various factors. Firstly, ensure that the helmet meets safety standards such as those set by regulatory bodies like DOT (Department of Transportation) or ECE (Economic Commission for Europe). These certifications guarantee that the helmet has undergone rigorous testing to ensure its effectiveness.
Fit is another critical aspect to consider when selecting a helmet. It should fit snugly on your head without being too tight or uncomfortable. A properly fitted helmet will stay securely in place during rides and provide optimal protection in case of an accident.
There are different types of helmets available, including full-face helmets, open-face helmets, and modular helmets. Each offers varying levels of coverage and features depending on your preferences and riding style. Full-face helmets provide the most comprehensive protection by covering your entire head, including your face and chin.
Remember that wearing a helmet isn't just about meeting legal requirements; it's about prioritizing your safety on the road. Even if you're an experienced rider or planning for a short trip, accidents can happen unexpectedly. By wearing a helmet every time you ride, you're taking an active step towards safeguarding yourself against potential head injuries.
Additionally, wearing a helmet sets an excellent example for other riders and promotes responsible motorcycling within the community. It shows that you value your safety and take the necessary precautions to protect yourself while enjoying the thrill of riding.
In conclusion, always wear a helmet when riding your motorcycle. It's a simple yet essential tip that can significantly reduce the risk of head injuries in case of an accident. Prioritize your safety and make wearing a helmet a non-negotiable part of your riding routine. Your head deserves the best protection possible, so gear up and enjoy your rides with peace of mind!
Wear bright colours to make yourself more visible to other road users.

Enhance Your Visibility: The Power of Bright Colors in Riding Apparel
When it comes to staying safe on the road, visibility plays a vital role for motorcyclists. One simple yet effective tip to enhance your visibility is to wear bright colors as part of your riding apparel. By incorporating vibrant hues into your gear, you can significantly increase the chances of being seen by other road users.
In a sea of vehicles, motorcycles can sometimes be harder to spot due to their smaller size and profile. That's why it's crucial to take proactive measures to make yourself more visible on the road. Wearing bright colors is an easy and effective way to catch the attention of other drivers and ensure they are aware of your presence.
Bright colors, such as neon yellows, oranges, or greens, stand out against the typical backdrop of roads and traffic. These eye-catching shades create contrast and make you more visible even from a distance. They help break through visual clutter and ensure that other road users have a better chance of seeing you.
When choosing riding apparel, opt for gear that incorporates bright colors in strategic areas such as jackets, vests, helmets, or gloves. This allows you to maintain a stylish look while prioritizing safety. Additionally, consider selecting gear with reflective elements that further enhance your visibility during low-light conditions.
By wearing bright colors, you not only increase your visibility during daylight hours but also improve your chances of being seen in challenging weather conditions like fog or rain. These weather conditions can often decrease overall visibility for all road users. By standing out with vibrant hues, you give yourself an extra layer of protection.
Remember that being visible goes beyond just wearing bright colors; it also involves proper positioning on the road and using appropriate lighting signals when necessary. However, incorporating bright colors into your riding apparel is an excellent starting point for enhancing your overall visibility.
So next time you gear up for a ride, consider donning those vibrant shades. By wearing bright colors, you increase your chances of being noticed by other road users, making your ride safer and more enjoyable. Let your gear do the talking and ensure that you stand out on the road as a responsible and visible motorcyclist.
Choose clothing that is comfortable and allows freedom of movement while riding.

When it comes to choosing riding apparel, comfort and freedom of movement should be top priorities. Riding a motorcycle requires agility and control, so it's essential to wear clothing that allows you to move freely and comfortably.
First and foremost, consider the fit of your riding gear. Opt for clothing that is neither too tight nor too loose. Tight-fitting apparel can restrict your movement and cause discomfort, while overly loose clothing may flap in the wind or get caught on parts of the bike. Look for gear that strikes a balance between being snug enough to stay in place and allowing room for flexibility.
Additionally, pay attention to the materials used in the construction of your riding apparel. Fabrics that are stretchable or have built-in flex panels can greatly enhance your mobility while riding. They allow you to bend your arms and legs without any restrictions, making it easier to handle the bike and react quickly if needed.
Another factor to consider is ventilation. Riding can expose you to various weather conditions, so choose clothing with proper ventilation features. Look for jackets or pants with breathable mesh panels or zippered vents that allow air circulation, keeping you cool during hot rides. Adequate ventilation also helps prevent excessive sweating, which can make you uncomfortable during longer journeys.
Furthermore, consider investing in gear specifically designed for motorcycling. Motorcycle-specific clothing often incorporates ergonomic designs and features tailored for riders' needs. These garments are engineered with articulated joints and pre-curved sleeves or legs, ensuring optimal comfort and unrestricted movement while on the bike.
Lastly, don't forget about comfort-enhancing accessories like moisture-wicking base layers or padded inserts for added cushioning. These extras can make a significant difference in how comfortable you feel during extended rides.
Remember, riding apparel should not only provide protection but also allow you to fully enjoy your motorcycle adventures. By choosing clothing that is comfortable and promotes freedom of movement, you'll be able to ride with confidence and focus on the road ahead.
So, whether you're embarking on a short commute or planning an epic motorcycle tour, prioritize comfort and freedom of movement when selecting your riding gear. Your clothing should be an asset that enhances your riding experience, allowing you to fully embrace the joy and thrill of motorcycling.
Invest in some waterproof gear so you can stay dry in wet weather conditions.

Invest in Waterproof Riding Gear: Stay Dry in Wet Weather Conditions
As a motorcyclist, you know that weather conditions can change in an instant. Riding in wet weather can be challenging, but with the right gear, you can stay dry and comfortable throughout your journey. Investing in waterproof riding apparel is a smart choice that will ensure you're prepared for any unexpected downpour.
When it comes to riding gear, waterproof options are designed to keep you dry without compromising safety or comfort. Look for jackets and pants made from waterproof materials such as Gore-Tex or other specialized fabrics that offer excellent water resistance. These fabrics not only repel water but also allow moisture to escape, preventing that uncomfortable clammy feeling.
Waterproof gear goes beyond just keeping you dry from rain showers. It also provides protection against wind chill and helps maintain your body temperature by keeping moisture away from your skin. This is especially important during long rides or when riding at higher speeds where wind chill can become a factor.
Additionally, consider investing in waterproof gloves and boots to complete your ensemble. Waterproof gloves will keep your hands dry and provide a secure grip on the handlebars even in wet conditions. Boots with waterproof membranes will ensure your feet stay dry and comfortable throughout the ride.
Having waterproof gear doesn't mean sacrificing style or functionality. Many brands offer a wide range of designs and features to cater to different riding styles and preferences. From sleek touring jackets to rugged adventure pants, there are options available for every rider.
Before purchasing waterproof gear, make sure it fits properly and allows freedom of movement while riding. Look for adjustable features like cuffs, collars, and waistbands to customize the fit according to your needs.
Remember, investing in quality waterproof riding gear is an investment in your safety and overall riding experience. It allows you to focus on enjoying the ride rather than worrying about getting soaked or feeling uncomfortable due to wet clothing.
So, whether you're planning a cross-country trip or simply commuting to work, don't let wet weather dampen your spirits. Invest in some waterproof riding gear, and you'll be ready to take on any rainstorm that comes your way while staying dry, comfortable, and focused on the road ahead.
Make sure your shoes have good grip and are suitable for the type of cycling you are doing (e.g mountain biking shoes).

Choosing the Right Shoes for Your Ride: Grip and Suitability
When it comes to riding apparel, we often focus on helmets, jackets, and pants, but one crucial element that should never be overlooked is footwear. Your choice of shoes can greatly impact your comfort, safety, and performance while cycling. It's essential to ensure that your shoes have good grip and are suitable for the type of cycling you are doing.
First and foremost, let's talk about grip. Whether you're riding on smooth pavement or tackling rugged trails, having shoes with excellent grip is vital. A firm grip ensures that your feet stay securely planted on the pedals, preventing slips and accidents.
For road cycling or casual rides, shoes with rubber soles or non-slip patterns are typically sufficient. These provide adequate traction on flat surfaces and help maintain a stable connection between your feet and the pedals.
However, if you're into mountain biking or off-road adventures, investing in dedicated mountain biking shoes is highly recommended. These shoes are specifically designed for rough terrains and challenging trails. They often feature rugged soles with aggressive tread patterns that provide exceptional grip even in muddy or slippery conditions. Mountain biking shoes also tend to have stiffer soles to enhance power transfer from your legs to the pedals.
Additionally, consider the type of pedal system you use. Mountain biking shoes usually come with cleats that attach to clipless pedals for a secure connection between your feet and the bike. This setup allows for efficient pedaling power and better control over technical terrain.
It's crucial to choose footwear that suits the type of cycling you engage in regularly. Road cyclists may prefer lightweight road-specific shoes with stiff soles for maximum power transfer during long-distance rides. Commuters might opt for versatile urban cycling shoes that blend style and functionality for everyday use.
Remember that comfort should never be compromised when selecting cycling shoes. Look for options with proper cushioning, breathable materials, and secure closures like Velcro straps or boa dials. Shoes that fit well and provide adequate support will prevent discomfort and potential injuries during prolonged rides.
Lastly, don't forget about foot protection. Consider shoes that offer reinforced toe boxes or additional ankle support, especially for mountain biking or more aggressive riding styles. These features can help shield your feet from impacts and potential hazards on the trail.
In conclusion, when it comes to riding apparel, don't underestimate the importance of suitable footwear. Ensure your shoes have good grip and are appropriate for the type of cycling you engage in. Whether you're cruising on smooth roads or conquering challenging trails, having the right shoes will enhance your performance, safety, and overall enjoyment of the ride. So gear up with confidence, knowing that your feet are ready for any cycling adventure!