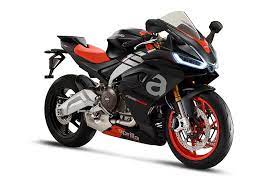 Motorcycles: The Thrilling Freedom of Two Wheels
Few things embody the spirit of freedom and adventure like a motorcycle. With their sleek design, raw power, and unparalleled maneuverability, motorcycles have captured the hearts of millions around the world. From the roar of the engine to the wind in your face, riding a motorcycle offers an experience unlike any other.
At its core, motorcycling is about more than just transportation; it's a lifestyle. It's about embracing the open road and embarking on thrilling journeys that take you off the beaten path. It's about feeling a sense of liberation as you navigate through twists and turns, feeling every curve beneath your wheels.
One of the most alluring aspects of motorcycles is their ability to connect riders with their surroundings like no other vehicle can. Unlike being enclosed in a car, riding a motorcycle allows you to feel every nuance of the environment around you. You become one with nature as you ride through scenic landscapes, smell the fresh air, and witness breathtaking vistas.
But motorcycling isn't only about exploring nature; it also fosters a sense of community. Bikers from all walks of life come together to share their passion for two wheels. Whether it's joining group rides or attending motorcycle events and rallies, riders connect with like-minded individuals who understand and appreciate the thrill that comes from riding.
Safety is an essential aspect of motorcycling that cannot be overlooked. Responsible riders prioritize safety gear such as helmets, protective clothing, and proper training. By adhering to traffic rules and practicing defensive riding techniques, motorcyclists can enjoy their passion while minimizing risks.
Motorcycles also offer practical benefits beyond pure enjoyment. They are often more fuel-efficient than cars and can navigate through congested city streets with ease. For many urban dwellers, motorcycles provide an efficient means of transportation while avoiding traffic headaches.
Furthermore, motorcycles have played a significant role in various motorsports disciplines such as MotoGP, Superbike racing, and motocross. These high-octane competitions showcase the incredible skills and capabilities of both riders and machines, captivating audiences with their speed, agility, and adrenaline-pumping action.
In recent years, electric motorcycles have emerged as a promising alternative to traditional combustion engines. With advancements in battery technology, electric bikes offer a cleaner and quieter riding experience while still delivering impressive performance.
Whether you're a seasoned rider or someone considering joining the world of motorcycling, there's no denying the allure of these two-wheeled machines. From the freedom they provide to the sense of community they foster, motorcycles offer an unrivaled experience that continues to captivate enthusiasts worldwide.
So, if you're ready to embrace the thrill of the open road, hop on a motorcycle and let it take you on an unforgettable adventure. Feel the rush of wind against your skin as you explore new horizons and create memories that will last a lifetime. After all, life is too short to be confined within four walls when you can experience the world on two wheels.
9 Essential Tips for Motorcycle Safety and Road Awareness
Always wear a full set of protective gear, including a helmet, gloves, jacket and boots.

Motorcycle Safety Tip: Gear Up for Protection
When it comes to riding motorcycles, safety should always be a top priority. One essential tip that every rider should follow is to wear a full set of protective gear. This includes a helmet, gloves, jacket, and boots.
Let's start with the most critical piece of gear – the helmet. Wearing a helmet is not just a legal requirement in many places; it's also your best defense against head injuries. A good quality helmet can protect your skull and brain from serious harm in the event of an accident or fall. Look for helmets that meet safety standards and ensure it fits snugly on your head for maximum protection.
Next up are gloves. Your hands are vital for controlling the motorcycle, so protecting them is crucial. Gloves not only shield your hands from potential injuries but also provide better grip and control on the handlebars. Look for gloves designed specifically for motorcycle riding with reinforced knuckles and palms.
A sturdy jacket is another essential piece of protective gear. It serves two purposes: protecting your upper body from abrasions in case of a slide or fall and providing an extra layer of insulation against wind and weather conditions. Opt for jackets made from durable materials like leather or textile with built-in armor at the elbows, shoulders, and back for added protection.
Don't forget about your feet! Proper riding boots are essential to safeguarding your feet and ankles while riding. Motorcycle boots offer increased ankle support, impact protection, and better grip on the footpegs or ground when you come to a stop. Look for boots that are comfortable yet sturdy enough to withstand potential impacts.
Remember, wearing this full set of protective gear isn't just about complying with regulations; it's about safeguarding yourself against potential hazards on the road. Accidents can happen unexpectedly, but by wearing proper gear, you significantly reduce the risk of severe injuries.
So before you hop onto your motorcycle next time, take a moment to gear up properly. Put on your helmet, slip into your gloves, zip up your jacket, and lace up those boots. By doing so, you're not only ensuring your safety but also setting a responsible example for other riders.
Riding motorcycles can be an exhilarating experience, but it's essential to prioritize safety at all times. Remember, it's better to be over-prepared than under-protected. So gear up and ride with confidence knowing that you've taken the necessary precautions to keep yourself safe on the road.
Take a motorcycle safety course to learn the basics of riding and road safety.

Take a Motorcycle Safety Course: Your Gateway to Riding Confidence and Road Safety
When it comes to riding motorcycles, safety should always be a top priority. Whether you're a beginner or an experienced rider, taking a motorcycle safety course can provide invaluable knowledge and skills that will enhance your riding experience while keeping you safe on the road.
A motorcycle safety course is designed to teach riders the fundamentals of riding and road safety. It covers essential topics such as proper riding techniques, defensive riding strategies, understanding traffic laws, and handling emergency situations. By enrolling in such a course, you equip yourself with the necessary tools to navigate various road conditions confidently.
For beginners, a safety course offers an excellent starting point. Riding a motorcycle requires different skills and awareness compared to driving a car. Learning from experienced instructors who understand the intricacies of motorcycling can help build a strong foundation of knowledge and confidence right from the start.
Even seasoned riders can benefit from refreshing their skills through advanced safety courses. These courses often delve deeper into specific areas such as cornering techniques, braking strategies, and hazard perception. They provide an opportunity for riders to fine-tune their abilities and stay up-to-date with the latest safety practices.
One of the significant advantages of taking a motorcycle safety course is that it provides real-world experience in a controlled environment. Instructors guide participants through practical exercises that simulate various riding scenarios, allowing riders to develop critical skills without the added risks of being on public roads.
Additionally, safety courses often include classroom sessions where participants learn about road rules, traffic signs, and defensive driving principles. Understanding these concepts helps riders make informed decisions on the road and promotes responsible riding behavior.
Another benefit of attending a motorcycle safety course is the chance to connect with fellow riders who share your passion for motorcycles. Interacting with like-minded individuals allows for valuable discussions about experiences, challenges, and best practices. This camaraderie not only fosters personal growth but also contributes to building a supportive community of riders.
Taking a motorcycle safety course demonstrates your commitment to being a responsible rider. It shows that you prioritize safety and are willing to invest time and effort in honing your skills. It's a proactive step towards enjoying the exhilaration of riding while minimizing risks.
Remember, riding a motorcycle is an ongoing learning process, and there is always room for improvement. By enrolling in a motorcycle safety course, you invest in your own development as a rider, gaining confidence and knowledge that will benefit you every time you hit the road.
So, whether you're new to motorcycling or have been riding for years, consider taking a motorcycle safety course. It's an investment that will empower you with the essential skills and knowledge needed for a safe and enjoyable ride. Ride smart, ride safe!
Make sure your bike is properly serviced and maintained before each ride.

Ensuring Your Motorcycle's Performance: The Importance of Regular Maintenance
Before embarking on any motorcycle adventure, it is crucial to prioritize the safety and reliability of your bike. One essential tip that every rider should follow is to make sure their motorcycle is properly serviced and maintained before each ride.
Regular maintenance not only enhances your bike's performance but also ensures your safety on the road. By keeping your motorcycle in top shape, you minimize the risk of unexpected breakdowns or mechanical failures that could lead to accidents.
First and foremost, it is essential to follow the manufacturer's recommended maintenance schedule. This typically includes tasks such as oil changes, filter replacements, chain adjustments, tire inspections, and brake checks. Adhering to these guidelines will help keep your bike running smoothly and extend its lifespan.
Regularly inspecting key components of your motorcycle can also prevent potential issues from escalating. Check the condition of your tires for signs of wear or damage, ensuring they have adequate tread depth for optimal grip on various road surfaces. Verify that all lights are functioning correctly, including headlights, indicators, and brake lights, as they play a vital role in visibility and communication with other road users.
Maintaining proper fluid levels is another crucial aspect of motorcycle upkeep. Regularly check the levels of engine oil, coolant, brake fluid, and clutch fluid (if applicable) according to the manufacturer's recommendations. Low or contaminated fluids can lead to poor performance or even damage critical components.
Additionally, pay attention to the condition of your bike's chain (if equipped). Ensure it is properly tensioned and lubricated regularly to avoid unnecessary wear or potential snapping during rides.
While some maintenance tasks can be performed by riders themselves if they have the necessary knowledge and tools, it is often advisable to entrust more complex procedures to professional technicians at authorized service centres. They possess the expertise and experience required to identify potential issues that may go unnoticed by untrained eyes.
By prioritizing regular maintenance, you not only safeguard your own well-being but also contribute to the longevity of your motorcycle. Properly serviced bikes tend to have better fuel efficiency, smoother handling, and a reduced risk of costly repairs down the line.
Remember, a well-maintained motorcycle is a reliable companion that can take you on countless adventures with peace of mind. So, before you hit the road, take the time to ensure that your bike is in optimal condition. By doing so, you're not only protecting yourself but also enhancing your overall riding experience.
Be aware of blind spots when riding in traffic or on highways, as other drivers may not see you easily.

Motorcycle Safety Tip: Stay Vigilant of Blind Spots
When it comes to riding motorcycles, safety should always be a top priority. One crucial aspect of staying safe on the road is being aware of blind spots. Whether you're navigating through city traffic or cruising along highways, it's essential to recognize that other drivers may not easily see you.
Unlike cars, motorcycles have a smaller profile and are often more maneuverable. While this can be advantageous in many ways, it also means that you may be less visible to other drivers. It's crucial to understand that some vehicles have larger blind spots, where your presence might go unnoticed.
To protect yourself and minimize potential risks, it's important to stay vigilant and take proactive measures. Here are a few tips to help you navigate blind spots effectively:
Positioning: When riding in traffic or on highways, position yourself in a way that maximizes your visibility to other drivers. Try to stay out of the blind spots of larger vehicles such as trucks or buses. Position yourself slightly ahead or behind them so that they can see you in their mirrors.
Use Mirrors: Regularly check your own mirrors for approaching vehicles. This will give you an idea of who is around you and help you anticipate potential blind spot situations.
Signal Clearly: Use your indicators when changing lanes or making turns, giving ample notice to other drivers about your intentions. Clear and timely signals can help alert drivers around you and reduce the chances of being overlooked.
Increase Visibility: Wear brightly colored gear and reflective clothing to make yourself more visible on the road, especially during low-light conditions or inclement weather.
Maintain Safe Distances: Keep a safe distance from surrounding vehicles, allowing yourself enough time and space to react if a driver fails to notice you.
Be Alert: Stay focused on your surroundings at all times, scanning for any signs of potential hazards or vehicles merging into your lane. Avoid distractions and remain attentive to changes in traffic patterns.
Remember, being aware of blind spots is not only the responsibility of other drivers but also yours as a motorcyclist. By remaining proactive and cautious, you can significantly reduce the risk of accidents caused by other drivers failing to see you.
So, whether you're cruising through busy city streets or embarking on a long highway journey, always keep blind spots in mind. Stay visible, communicate your intentions clearly, and ride defensively. By prioritizing your safety and staying alert, you can enjoy the thrill of motorcycling while minimizing potential risks on the road.
Use both brakes when stopping to ensure maximum control over your bike's speed and direction at all times.

Mastering the Art of Braking: Utilizing Both Brakes for Maximum Control
When it comes to riding motorcycles, safety should always be a top priority. One essential skill that every rider must master is braking effectively. While it may seem intuitive to rely solely on the front or rear brake, using both brakes simultaneously can provide you with maximum control over your bike's speed and direction, ensuring a safer and smoother stop.
The front brake is responsible for the majority of your motorcycle's stopping power. By applying gradual pressure to the front brake lever, you can effectively slow down your bike while maintaining stability. However, relying solely on the front brake can cause the weight of the bike to shift forward, potentially leading to an unbalanced stop or even a loss of control.
This is where the rear brake comes into play. The rear brake helps distribute weight evenly and provides additional stability during braking. By gently applying pressure to the rear brake pedal, you can ensure a more controlled deceleration without compromising stability.
To achieve optimal braking performance, it's crucial to use both brakes in harmony. As you approach a stop, begin by gradually squeezing the front brake lever while simultaneously applying pressure to the rear brake pedal with your foot. This coordinated action will enable you to slow down smoothly while maintaining control over your bike's speed and direction.
It's important to note that braking techniques may vary depending on road conditions and riding situations. In emergency situations where sudden stops are required, quick but controlled application of both brakes becomes even more critical. Practice regularly in safe environments to familiarize yourself with your motorcycle's braking capabilities and develop muscle memory for effective braking maneuvers.
Remember that effective braking not only allows you to stop safely but also helps maintain situational awareness on the road. By utilizing both brakes properly, you can respond swiftly and confidently to any unexpected obstacles or changes in traffic conditions.
So, whether you're cruising along scenic routes or navigating through bustling city streets, make it a habit to use both brakes when stopping. By mastering the art of braking and harnessing the full potential of your bike's braking system, you'll enhance your overall riding experience and ensure a safer journey every time.
Ride responsibly, stay aware, and always prioritize safety. Your mastery of braking techniques will not only boost your confidence on the road but also contribute to a more enjoyable and secure motorcycling adventure.
Obey the speed limit – speeding can be dangerous for both yourself and other road users alike!

Obey the Speed Limit: Ensuring Safety for All on the Road
When it comes to riding motorcycles, one of the most important tips to remember is to always obey the speed limit. While it may be tempting to push the boundaries and feel the adrenaline rush of high speeds, speeding can have severe consequences for both yourself and other road users.
First and foremost, obeying the speed limit is crucial for your own safety. Motorcycles are inherently more vulnerable than cars due to their smaller size and lack of protective barriers. Riding at excessive speeds reduces your ability to react to unexpected situations, such as sudden obstacles or changes in traffic flow.
By adhering to the speed limit, you give yourself a better chance of avoiding accidents and maintaining control over your bike. It allows you to anticipate potential hazards, brake effectively, and maneuver safely through traffic. Remember, it's not just about reaching your destination quickly; it's about arriving there safely.
Additionally, obeying speed limits is a responsibility we owe to other road users. When we exceed legal limits, we put not only ourselves but also pedestrians, cyclists, and drivers at risk. Speeding reduces our ability to stop in time or avoid collisions, increasing the likelihood of accidents that could cause severe injuries or even fatalities.
Respecting speed limits also helps maintain a harmonious flow of traffic. When everyone adheres to these limits, it creates a safer environment for all road users by reducing abrupt lane changes or sudden braking due to excessive speeds.
It's important to remember that speed limits are set based on various factors such as road conditions, visibility, and potential hazards present on a particular stretch of road. They are designed with everyone's safety in mind.
So next time you hop on your motorcycle, resist the urge to exceed the speed limit. Embrace responsible riding by prioritizing safety over unnecessary risks. By doing so, you not only protect yourself but also contribute towards creating a safer and more enjoyable road experience for everyone.
Remember, when it comes to speed, it's better to arrive safely than to rush recklessly. Obey the speed limit and ride responsibly – because your safety and the safety of others on the road depend on it.
Wear bright colours or reflective clothing so that you are visible to other motorists at night-time or in poor visibility conditions such as rain or foggy weather conditions

Enhance Your Safety: Be Visible on Two Wheels
When it comes to riding motorcycles, safety should always be a top priority. One crucial tip that can significantly improve your safety on the road is to wear bright colours or reflective clothing. By doing so, you increase your visibility to other motorists, especially during night-time rides or in challenging weather conditions like rain or fog.
Motorcycles are inherently smaller and less visible than cars, making it vital for riders to take proactive measures to stand out on the road. Wearing bright colours such as fluorescent yellows, oranges, or greens can make a significant difference in catching the attention of other drivers. These vibrant hues create a contrast against the backdrop and help you become more noticeable.
In addition to bright colours, incorporating reflective elements into your riding gear is highly recommended. Reflective materials have the ability to bounce back light from sources like headlights, making you more visible from a distance. Jackets, vests, helmets, and even accessories with reflective strips can greatly enhance your visibility during low-light situations.
Night-time riding poses unique challenges due to reduced visibility for both riders and other motorists. By wearing bright or reflective clothing, you increase the likelihood of being seen by drivers who may otherwise struggle to spot you amidst the darkness. This simple precautionary measure can significantly reduce the risk of accidents caused by lack of visibility.
Similarly, adverse weather conditions such as rain or fog can impair visibility for all road users. In such situations, wearing bright colours or reflective gear becomes even more critical. The added visibility allows other drivers to anticipate your presence earlier and adjust their driving accordingly.
Remember that being visible goes hand in hand with defensive riding techniques and adhering to traffic rules. While wearing bright or reflective clothing enhances your visibility, it does not guarantee absolute safety. It is essential to remain vigilant on the road at all times and anticipate potential risks.
So, before you embark on your next ride, take a moment to assess your riding gear. Ensure that you have incorporated bright colours or reflective elements into your clothing and accessories. By doing so, you actively contribute to your own safety and increase the chances of being seen by other motorists, especially during night-time or in challenging weather conditions.
Riding a motorcycle is an exhilarating experience, but it's crucial to make safety a priority. By being visible on two wheels, you can enjoy the thrill of the ride while reducing the risks associated with low visibility situations. Stay safe, be seen, and keep enjoying the freedom of the open road!
Be prepared for sudden changes in weather conditions which could affect your traction on the road surface

Motorcycles: Being Weather-Wise for Safer Rides
When it comes to riding motorcycles, one of the key factors to consider is the weather. While it's always a good idea to check the forecast before heading out on your two-wheeled adventure, sometimes Mother Nature has a surprise in store. Sudden changes in weather conditions can significantly impact your traction on the road surface, making it crucial to be prepared.
As riders, we know that our tires are our lifeline on the road. They provide the grip and stability needed for safe navigation. However, when rain showers appear out of nowhere or temperatures drop unexpectedly, our traction can be compromised.
To ensure your safety and maintain control over your motorcycle in changing weather conditions, here are a few tips to keep in mind:
Stay informed: Before setting off on your ride, check local weather reports and keep an eye on any potential weather changes throughout the day. This will help you anticipate any sudden shifts in conditions and adjust your riding accordingly.
Dress appropriately: Dressing for the weather is essential when riding a motorcycle. If rain is expected, make sure you have proper rain gear such as waterproof jackets and pants. In colder temperatures, layer up with thermal clothing to stay warm without sacrificing mobility.
Adjust your riding style: When faced with wet or icy roads, it's crucial to adapt your riding technique accordingly. Reduce your speed and increase following distances to allow for longer stopping distances. Be gentle with throttle inputs and brakes to avoid skidding or loss of control.
Check tire pressure: Proper tire pressure is vital for optimal traction on any road surface. Cold temperatures can cause tire pressure to drop, so regularly inspect and adjust tire pressures as needed.
Be cautious at intersections: Intersections can become particularly slippery during rainstorms due to oil buildup on the road surface mixing with water. Exercise caution when approaching intersections by reducing speed and maintaining a steady grip on the handlebars.
Stay visible: Poor weather conditions can affect visibility for both riders and other road users. Ensure your motorcycle's lights are in proper working order and use them at all times, even during daylight hours. Wearing reflective gear or adding reflective elements to your clothing can also enhance your visibility to others.
By being prepared for sudden changes in weather conditions, you can enhance your safety on the road and enjoy a smoother riding experience. Remember, it's always better to take precautions and arrive safely at your destination than to risk it all due to unexpected weather challenges.
So, before you embark on your next motorcycle journey, check the forecast, gear up appropriately, and adjust your riding style accordingly. With a little extra caution and preparation, you can confidently navigate through whatever weather surprises come your way while enjoying the exhilaration of riding on two wheels.
Always check your mirrors before changing lanes or overtaking another vehicle

Motorcycle Safety Tip: Mirror Check for Lane Changes and Overtaking
When it comes to riding a motorcycle, safety should always be the top priority. One crucial tip that every rider should remember is to always check their mirrors before changing lanes or overtaking another vehicle.
Motorcycles offer a unique riding experience, but they also come with certain vulnerabilities on the road. Unlike cars, motorcycles are smaller and less visible to other drivers. This makes it essential for riders to be proactive in ensuring their own safety.
Before making any maneuver on the road, such as changing lanes or overtaking, take a moment to glance at your mirrors. Mirrors provide valuable information about the traffic situation behind you. They allow you to assess the distance and speed of vehicles approaching from behind, giving you a clearer picture of the road ahead.
Checking your mirrors not only helps you make informed decisions but also increases your visibility to other drivers. By being aware of your surroundings, you can anticipate any potential hazards or obstacles and take appropriate action.
Remember, blind spots are a significant concern for motorcyclists. These are areas around your bike where other vehicles may not be easily seen in your mirrors. To minimize blind spots, make it a habit to turn your head and do a quick shoulder check before changing lanes or overtaking. This additional precaution can help ensure that there are no vehicles lurking in those hard-to-see areas.
Additionally, keeping a safe following distance is crucial when riding a motorcycle. Maintaining adequate space between yourself and the vehicle in front gives you more time to react and maneuver if necessary. Always be mindful of any changes in traffic flow and adjust your speed accordingly.
By incorporating mirror checks into your riding routine, you enhance your situational awareness and reduce the risk of accidents caused by sudden lane changes or unexpected obstacles.
Motorcycling is about embracing freedom on two wheels while ensuring safety on the road. So remember: before making any moves on your motorcycle, take a moment to check your mirrors, scan your surroundings, and make informed decisions. Stay alert, stay visible, and enjoy the ride responsibly.