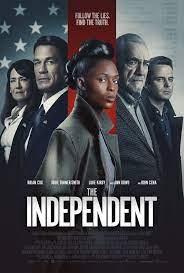 The Power of Independence: Embracing Autonomy and Self-Reliance
In a world that often emphasizes conformity and reliance on others, the concept of independence holds a special significance. Being independent means having the freedom to make choices, pursue personal goals, and take responsibility for one's own actions. It is a quality that empowers individuals to chart their own course and shape their own destinies.
Independence is not just about being self-sufficient; it is about embracing autonomy in all aspects of life. It encourages us to think critically, challenge societal norms, and explore our unique identities. When we are independent, we have the ability to make decisions based on our own values and beliefs rather than succumbing to external pressures or expectations.
One of the greatest benefits of independence is the opportunity for personal growth. When we rely solely on ourselves, we are forced to confront challenges head-on and develop problem-solving skills. We learn from our mistakes and gain confidence in our abilities. By taking ownership of our actions, we become more resilient and adaptable individuals.
Independence also fosters creativity and innovation. When we are free from external influences or constraints, we have the space to think outside the box and explore new ideas. Independent thinkers often pioneer breakthroughs in various fields because they are not bound by conventional wisdom or existing paradigms. They have the courage to challenge existing norms and push boundaries.
Moreover, independence nurtures a sense of self-worth and fulfillment. When we accomplish something through our own efforts, whether it's achieving a personal goal or overcoming a difficult obstacle, we experience a deep sense of satisfaction that comes from knowing that our success is entirely attributed to ourselves. This self-reliance builds character and strengthens our belief in what we can achieve.
However, it is important to recognize that independence does not mean isolation or complete detachment from others. We are social beings who thrive on connections with fellow human beings. Independence should be balanced with interdependence, where we acknowledge the value of collaboration, support, and community. It is through healthy relationships and interactions that we can truly flourish.
In a world that often encourages conformity and dependence on others, embracing independence is a powerful act of self-empowerment. It allows us to forge our own path, make choices aligned with our values, and take ownership of our lives. By cultivating independence, we unlock our true potential and create a life that is authentic and fulfilling. So let us celebrate the power of independence and embrace the freedom to be our unique selves.
Frequently Asked Questions about Independent Living in the UK
What is independent living?

Independent living refers to a lifestyle in which individuals have the freedom, autonomy, and ability to live and manage their lives as they choose, without relying on others for assistance or support. It is often associated with older adults or individuals with disabilities who wish to maintain their independence and remain in control of their daily activities.
Independent living encompasses various aspects of life, including housing, personal care, transportation, finances, and social engagement. It involves having the necessary skills, resources, and support systems in place to live independently and make decisions that align with one's preferences and values.
In terms of housing, independent living typically involves living in a private residence such as an apartment or a house. These residences are designed to be accessible and accommodating to individual needs, promoting safety and convenience. Independent living communities or retirement villages are also common options for older adults seeking a supportive environment while maintaining their independence.
Personal care in independent living focuses on individuals being responsible for managing their own activities of daily living (ADLs), such as bathing, dressing, grooming, meal preparation, and medication management. While some individuals may require minimal assistance or adaptive aids to perform these tasks independently, the overall goal is to maintain self-sufficiency.
Transportation plays a crucial role in independent living as it enables individuals to access essential services and engage in social activities. This may involve owning a vehicle or utilizing public transportation options that are accessible and convenient for the individual's needs.
Managing finances is another key aspect of independent living. It involves budgeting income sources, paying bills on time, managing bank accounts, and making financial decisions that align with personal goals. Individuals may seek assistance from financial advisors or utilize technology tools to simplify financial management tasks.
Social engagement is an important component of independent living as it promotes overall well-being and quality of life. This can include participating in community events, joining clubs or organizations based on personal interests, maintaining relationships with friends and family members, and accessing community resources and support networks.
Independent living is not about complete isolation or refusing help when needed. It is about individuals having the freedom to make choices, maintain control over their lives, and seek assistance or support as necessary. It emphasizes self-determination, personal responsibility, and maintaining a sense of purpose and fulfillment.
Overall, independent living empowers individuals to live life on their own terms, promoting dignity, autonomy, and a sense of self-worth. It allows individuals to age gracefully or manage disabilities while maintaining a high level of independence and quality of life.
How do I become financially independent?

Becoming financially independent is a journey that requires careful planning, discipline, and commitment. Here are some steps to help you on your path towards financial independence:
Set Clear Goals: Start by defining what financial independence means to you. Identify your long-term goals, such as retiring early, starting your own business, or achieving a certain level of financial stability. Having clear objectives will guide your actions and motivate you along the way.
Create a Budget: Develop a comprehensive budget that tracks your income and expenses. This will give you an overview of where your money is going and help identify areas where you can cut back on unnecessary spending. Allocate a portion of your income towards savings and investments to build wealth over time.
Reduce Debt: Prioritize paying off high-interest debts, such as credit cards or personal loans. High levels of debt can hinder your progress towards financial independence by draining your income through interest payments. Consider strategies like the debt snowball or debt avalanche method to tackle debts systematically.
Save and Invest Wisely: Cultivate the habit of saving consistently by setting aside a portion of your income each month. Build an emergency fund that covers 3-6 months' worth of living expenses to provide a safety net in case of unexpected events. Additionally, explore investment opportunities that align with your risk tolerance and long-term goals, such as stocks, bonds, mutual funds, or real estate.
Increase Your Income: Look for ways to boost your earning potential. This could involve acquiring new skills or qualifications that make you more marketable in your field or exploring side hustles and freelance opportunities to generate additional income streams.
Live Below Your Means: Avoid the temptation to inflate your lifestyle as your income grows. Instead, practice living below your means by making conscious choices about how you spend money. Differentiate between wants and needs, prioritize essential expenses, and avoid unnecessary luxuries that do not align with your long-term goals.
Continuously Educate Yourself: Take the time to improve your financial literacy. Read books, attend seminars, and follow reputable financial experts to expand your knowledge about personal finance and investment strategies. The more you understand about money management, the better equipped you will be to make informed decisions.
Seek Professional Advice: Consider consulting with a financial advisor who can provide guidance tailored to your specific circumstances. They can help you create a personalized plan, offer investment advice, and assist in optimizing your financial strategy.
Remember that achieving financial independence is a gradual process that requires patience and perseverance. Stay focused on your goals, adapt as needed, and celebrate small milestones along the way. With determination and smart financial choices, you can pave the way towards a more secure and independent future.
How can I gain independence from my parents?

Gaining independence from your parents is a significant step towards adulthood and personal growth. While the process may vary depending on individual circumstances, here are some general steps that can help you on your journey:
Financial Independence: One of the key aspects of gaining independence is becoming financially self-sufficient. Start by creating a budget and managing your expenses responsibly. Consider finding part-time or full-time employment to support yourself financially. Saving money and building an emergency fund can provide a safety net as you transition into independence.
Communication and Open Dialogue: Have open and honest conversations with your parents about your desire for independence. Clearly express your goals, aspirations, and plans for the future. It is important to maintain respectful communication throughout this process, as understanding and compromise can go a long way in easing the transition.
Develop Life Skills: Take the initiative to learn essential life skills that will contribute to your independence. This includes tasks such as cooking, cleaning, managing finances, and basic home maintenance. Acquiring these skills will not only make you more self-reliant but also demonstrate to your parents that you are capable of taking care of yourself.
Pursue Education or Vocational Training: Continuing education or vocational training can enhance your career prospects and increase your chances of financial independence. Explore different options that align with your interests and long-term goals.
Set Goals and Make a Plan: Establish clear goals for yourself in terms of education, career, personal development, and living arrangements. Create a roadmap outlining the steps needed to achieve these goals. Breaking them down into smaller, manageable tasks will make them more attainable.
Seek Support Networks: Surround yourself with supportive friends, mentors, or community groups who can provide guidance and encouragement during this transitional period.
Gradual Transition: Gaining independence doesn't necessarily mean cutting all ties with your parents overnight. Gradually transition towards greater autonomy by taking on more responsibilities and decision-making in your life. This allows for a smoother adjustment for both you and your parents.
Embrace Personal Growth: Independence is not just about being physically separate from your parents; it also involves personal growth and self-discovery. Take time to explore your passions, values, and interests. Engage in activities that promote self-improvement, such as reading, volunteering, or pursuing hobbies.
Remember, gaining independence is a process that takes time and effort. Be patient with yourself and understand that setbacks may occur along the way. Stay focused on your goals, maintain a positive mindset, and be open to learning from both successes and challenges. With determination and perseverance, you can achieve the independence you desire while maintaining a healthy relationship with your parents.
What are the benefits of being independent?

Being independent brings a multitude of benefits that positively impact various aspects of our lives. Here are some key advantages of embracing independence:
Self-Reliance: Independence fosters self-reliance, allowing individuals to take control of their lives and make decisions based on their own judgment. This sense of autonomy builds confidence and empowers individuals to trust in their abilities.
Personal Growth: Independence presents opportunities for personal growth and development. When we navigate challenges on our own, we learn valuable lessons, acquire new skills, and gain a deeper understanding of ourselves. It encourages us to step out of our comfort zones and explore new horizons.
Freedom and Flexibility: Being independent grants freedom to shape our lives according to our preferences and aspirations. We have the flexibility to choose our own paths, pursue our passions, and set our own schedules. This freedom allows for greater work-life balance and the ability to prioritize what truly matters to us.
Decision-Making: Independence means having the power to make decisions without external influence or pressure. This enables individuals to align their choices with their values, beliefs, and long-term goals. It promotes critical thinking and helps develop strong decision-making skills.
Creativity and Innovation: Independent thinkers often possess a unique perspective as they are not bound by societal norms or constraints. They have the freedom to explore unconventional ideas, challenge existing paradigms, and contribute innovative solutions in various fields.
Emotional Well-being: Independence can contribute significantly to emotional well-being by fostering a sense of self-worth, accomplishment, and fulfillment. Achieving personal goals through one's own efforts boosts self-esteem and creates a strong sense of satisfaction.
Resilience: Independent individuals tend to develop resilience as they face challenges head-on without relying on others for solutions or support. They learn from setbacks, adapt quickly, and find alternative ways forward. This resilience strengthens their ability to overcome obstacles and bounce back from adversity.
Empowerment: Independence empowers individuals to take ownership of their lives and embrace their unique identities. It allows them to define success on their own terms and pursue their passions without being limited by external expectations or judgments.
Building Confidence: Independence builds confidence as individuals learn to trust their instincts, make decisions, and take responsibility for the outcomes. This self-assurance extends beyond specific situations and positively impacts various areas of life.
Authenticity: Embracing independence encourages individuals to be true to themselves, expressing their thoughts, beliefs, and values openly. It promotes authenticity in relationships and interactions, leading to more meaningful connections with others.
Overall, the benefits of being independent extend far beyond personal satisfaction; they contribute to personal growth, resilience, creativity, and overall well-being. Embracing independence allows individuals to lead fulfilling lives aligned with their true selves.
What are the challenges of living independently?

While living independently offers numerous benefits, it also comes with its fair share of challenges. Here are some common obstacles that individuals may encounter when embracing independence:
Financial Responsibility: Managing finances is a crucial aspect of independent living. From paying bills and rent to budgeting for daily expenses, individuals must learn to handle their finances effectively. Lack of financial literacy or unexpected expenses can pose challenges and require careful planning and discipline.
Loneliness and Isolation: Living independently means having more freedom, but it can also lead to feelings of loneliness or isolation, especially for those who are used to living in close-knit communities or with family. Building a social support network and actively seeking social interactions becomes essential to combat these feelings.
Household Responsibilities: Taking care of household chores and maintenance can be overwhelming at times, particularly for those who have not had prior experience managing a home. Tasks such as cleaning, cooking, and repairs require time management skills and the ability to handle various responsibilities simultaneously.
Emotional Well-being: Without the constant presence of others, individuals may face emotional challenges such as stress, anxiety, or depression. It becomes crucial to prioritize self-care, seek emotional support when needed, and develop coping mechanisms to maintain mental well-being.
Decision-making: Living independently means making decisions on one's own without relying on others for guidance or approval. This can be daunting for some individuals who may struggle with decision-making or fear making the wrong choices. Developing critical thinking skills and trusting one's instincts become important in navigating this challenge.
Safety and Security: Ensuring personal safety is paramount when living independently. Individuals need to be vigilant about their surroundings, take precautions against potential risks, and have contingency plans in place for emergencies.
Time Management: With independence comes the responsibility of managing one's time effectively. Balancing work commitments, personal goals, social activities, and self-care requires strong time management skills to avoid feeling overwhelmed or burnt out.
Health and Well-being: Maintaining physical and mental health becomes solely the individual's responsibility when living independently. Staying active, eating well, and seeking medical care when needed are essential aspects of independent living that require self-discipline and self-awareness.
While these challenges may seem daunting, they are opportunities for personal growth and development. With determination, resilience, and a willingness to learn, individuals can overcome these obstacles and thrive in their independent lives. Seeking support from friends, family, or community resources can also be invaluable in navigating these challenges successfully.
How can I make sure I stay safe and secure when living independently?

Living independently comes with a sense of freedom and empowerment, but it also requires taking responsibility for your safety and security. Here are some essential tips to help you stay safe and secure while living independently:
Secure your living space: Ensure that your home or apartment has proper locks on all doors and windows. Consider installing additional security measures like a peephole, deadbolt lock, or a security system if necessary.
Be cautious with visitors: Always exercise caution when allowing strangers into your home. Verify the identity of service providers or delivery personnel before granting them access. Avoid sharing personal information or inviting unfamiliar individuals into your residence.
Maintain privacy online: Protect your personal information by practicing good online habits. Use strong, unique passwords for all your accounts, be cautious when sharing personal details on social media, and avoid clicking on suspicious links or downloading unknown files.
Stay vigilant in public spaces: When out in public, be aware of your surroundings and keep an eye on your belongings at all times. Avoid displaying valuable items openly and trust your instincts if you feel uncomfortable in any situation.
Establish emergency contacts: Keep a list of important phone numbers handy, including emergency services, trusted friends or family members, and the contact information of nearby neighbors who can assist you in case of an emergency.
Practice self-defense: Consider learning basic self-defense techniques to boost your confidence and ability to protect yourself if necessary. Attend self-defense classes or workshops offered in your community.
Stay connected with others: Maintain regular communication with trusted friends, family members, or neighbors who can check in on you periodically. This ensures that someone is aware of your well-being and can offer assistance if needed.
Create a support network: Build connections within your community by participating in local events, joining clubs or organizations aligned with your interests, or volunteering for causes you care about. Having a support network can provide both practical assistance and a sense of belonging.
Plan for emergencies: Prepare for unexpected situations by having an emergency kit stocked with essential supplies such as food, water, first aid items, and a flashlight. Familiarize yourself with emergency evacuation routes and procedures specific to your living area.
Trust your instincts: Above all, trust your gut feelings. If something feels off or unsafe, remove yourself from the situation or seek assistance. Your intuition is a valuable tool in keeping yourself safe.
Remember, personal safety and security are ongoing commitments. Stay informed about potential risks and adapt your habits accordingly to ensure a safe and secure living environment.